Nov - 19
2020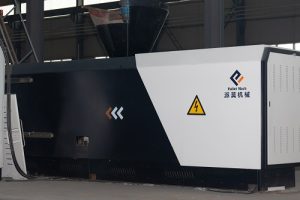 Testing Moulded Plastic Pallet Making Machine for Spanish Customers
PalletMach had made a live that testing moulded plastic pallet making machine for Spanish customers in November 2020. And the testing is very successful.
The following is the detail.
This plastic pallet production line is custom-made for our Spanish customers. The entire production line includes two feeding methods for different raw materials, one is belt conveying reinforced feeding, and the other is roller conveying film material-masterbatch device-plastic extruder, automatic feeding device, quantitative tank, plastic molds, plastic pallet pressing machine, and chillers.
There are two kinds of raw materials, one is PP crushed material and the other is PP film. It is a plan and feeding method based on the requirements of Spanish customers. The methods will be different, according to different raw materials.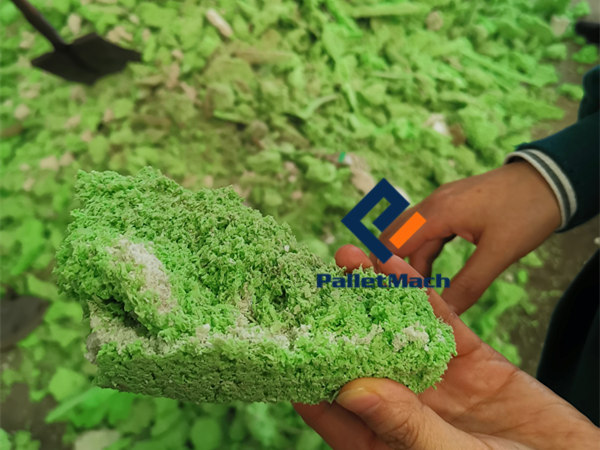 Advantages of moulded plastic pallet making machine:
The structure adopts mechanical, pneumatic, and electrical combination.
PLC system controls all actions with the touch screen (HMI) operation, which is easy and convenient. And all production data can record and recall at any time.
Production counting, which can auto-stop or alarm in advance.
The hydraulic transmission is adjustable, and accurate, and steady running.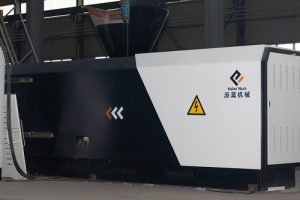 Characteristics of Final moulded plastic pallet
Raw materials of plastic pallet are polypropylene (PP) or high-density polyethylene, so it has excellent impact and bending performance.
Plastic pallet moisture, no mold, no worms, no decay, corrosion resistance.
Plastic pallet is easy to clean, hygienic, and durable, and meets the requirements of health testing.
Plastic pallet is with long service life and is up to 8 — 10 years.
Free fumigation and popular in the import and export transportation.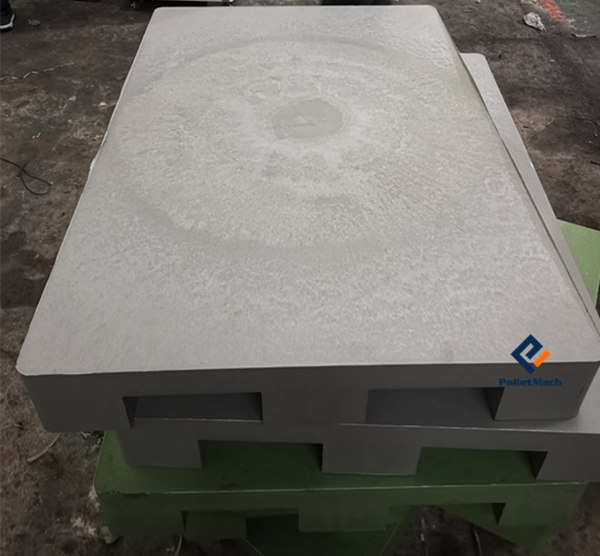 Plastic pallet making machine is the featured product of PalletMach. Besides, PalletMach is devoting to provide logistics plastic pallets overall solution, and also is committed to the plastic pallets of fully automated production monitoring, which improve production efficiency and save production costs.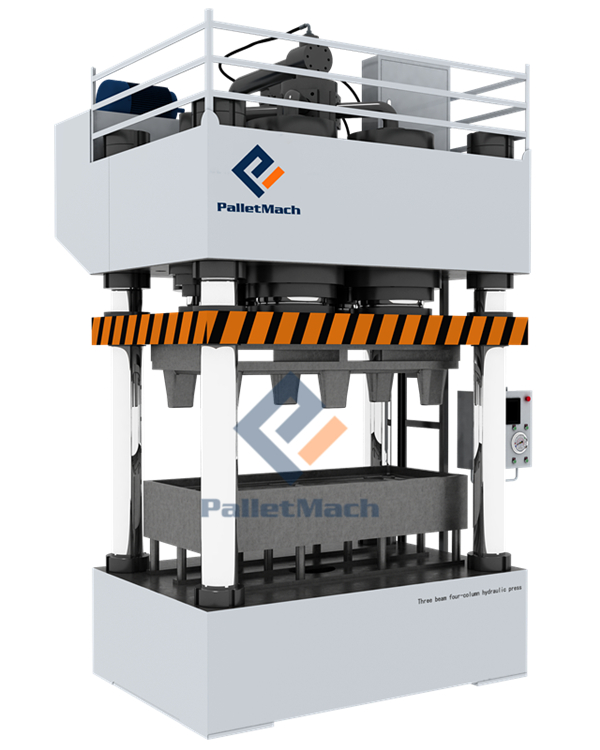 For more information about plastic pallet making machine, please contact us at [email protected].