Dec - 21
2018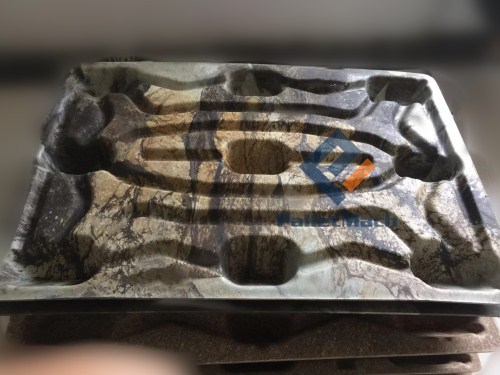 5 Benefits of Reusing and Recycling Plastic Pallets
Recycling plastic pallets is a new way to dispose of plastic waste, and also to reuse plastic. Recycled, or remanufactured, are a few terms you may hear for pallets that have been constructed in part with used pallet material for re-use.
All varieties are a cost-effective alternative to new plastic pallets and all can efficiently transport goods of all shapes and sizes. There are many other reasons why you should re-use and recycle plastic pallets; here are a few: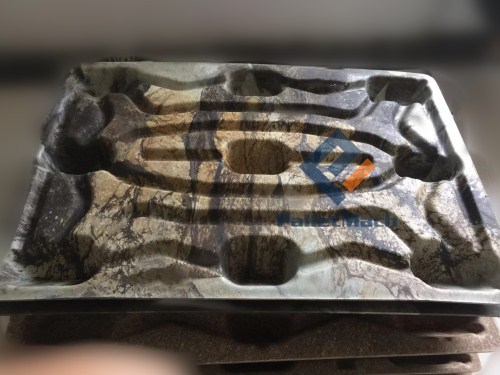 Why You Should Reusing and Recycling Plastic Pallets:
Your company can help maintain its commitment to the environment by preventing used pallets from taking up space in a landfill.
Recycled pallet material tends to help strengthen the pallet making them almost as durable as a new pallet.
Custom-sized pallets (or pallets requiring unique specifications for equipment compatibility) can be created with used pallet material for up to 25% less than a custom-built new pallet. This is ideal for industries such as manufacturing or food & beverage.
Recycling plastic pallets is ideal for shipping. But, they can be suitable for numerous shipments if a combination of material is used during remanufacturing. We recommend new material for the critical load dimensions and recycled material for the surrounding area.
Like the new variety, pallets that have been repaired or reconstructed with used pallet material are suitable for international shipping after undergoing high pressure.
So, let's recycle plastic pallets. It is possible to give new life to broken plastic pallets by recycling and re-using them. PalletMach can ensure your pallet supply and help you make decisions concerning, recycling, reusing or a combination of both.
Either way, we're here to help and ensure that no pallets go to waste!
PalletMach is developing to provide an overall solution for plastic pallet machines. And we also manufacture the best plastic pallet machine at a competitive advantage to reduce plastic pollution and to protect the environment!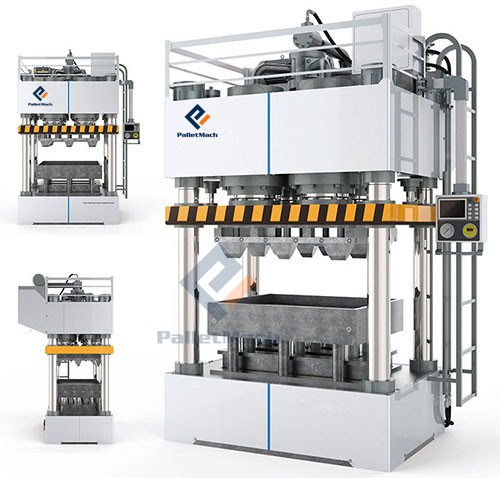 Advantages of PalletMach plastic pallet machine
Advanced technology
We update the traditional pallet making machine and independently produce the plastic pallet making machine. This production line adopts new technology to reduce the cost of raw materials.
Low production cost
The price of the raw materials is less than 50%, so the production cost is also lower than 50%. In addition, the technology process of plastic pallet making line is easier, and easy to operate.
Good final moulded plastic pallets
The quality of final moulded plastic pallets is as good as the traditional ones. Meanwhile, the final plastic pallets are one-piece design, which is saving space 60% than the traditional ones.
If you want to invest in recycling plastic pallets, please email us [email protected].