Dec - 07
2018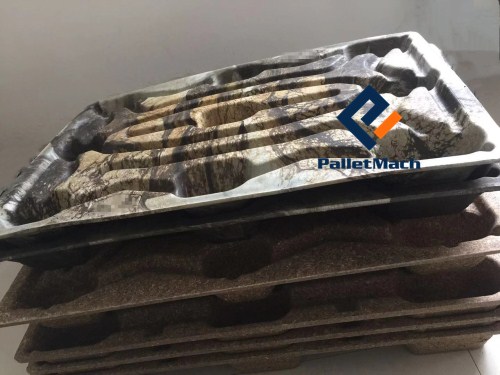 4 Factors of Reusable Plastic Pallets Help Reduce Logistics Costs
Reusable plastic pallets are more and more important in the logistics industry. Because they not only reuse plastic pallets, but also can reduce logistics costs.
When expenditure increases or profit drops, many companies will look at their logistics operations to cut costs. Your first steps might be talking to suppliers and shipping companies to see if you have the best deal available to you.
But by taking a closer look at your shipping materials, you might find that you can cut costs with reusable plastic pallets. Their durability makes them a long-lasting solution, providing savings between 40-70 percent, according to GWP Group.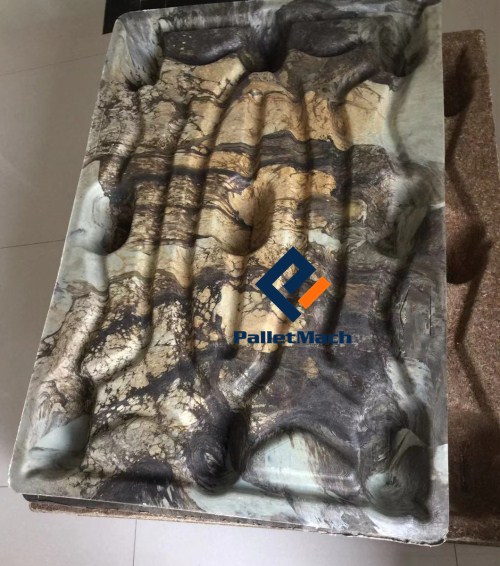 Let's use reusable plastic pallets
1 Reduce sourcing costs
With reusable plastic pallets, you eliminate the costs involved in breaking down and disposing of single-use materials. Whether that's in man hours or outsourced contracts, it could represent significant savings in your supply chain.
Of course, by sticking to reusable materials, you only have to purchase the plastic pallets once, reducing the per shipping cost with immediate effect. Also you can build your own plastic pallets. The process of plastic pallet production is very simple, and the final pressed plastic pallets are very good.
In addition, if you have a two-way logistics system, you don't have to purchase pallets for anything being shipped on the return journey. Your reusable items are being sent back to you anyway, so if you need to ship something with them, you only have to determine additional rates.
2 Reusable plastic pallets improve internal systems
Plastic reusable pallets work with automated systems, which so many companies are putting into place now. And it is known that your plastic pallets will be reused allows automated systems to be set up appropriately and for the foreseeable future. Single-use options carry the risk that your supplier is going to change the size or shape of their product – requiring you to re-program your systems.
In industries such as food and pharmaceuticals, plastic pallets generate less risk in terms of hygiene and contamination, as does being able to control the cleaning cycle of your plastic pallets.
When compared to containers such as cardboard boxes, plastic pallets can handle much heavier weights which may allow you to consolidate some of your shipping. And they get around issues with what your workers can manually handle.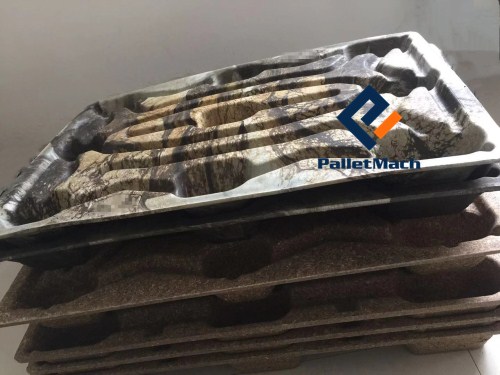 3 Reusable plastic pallets handle changes to the shipping journey
Unlike wooden pallets and many other bulk containers, plastic reusable pallets can withstand a high degree of temperature fluctuation. And it means they fit into different logistics systems. If the shipment needs to be in a cool room, or is being shipped to a hot country, reusable plastic pallets will stand up to the change. And it is known that you have a large supply of pallets that can handle any changes you need to make to your shipping logistics is truly valuable.
4 Lightweight enough to reduce the shipping costs
Plastic pallets are lightweight when compared to wooden pallets, reducing shipping weight and their rates. Investing in your own reusable plastic pallets guarantees you consistent shipping costs.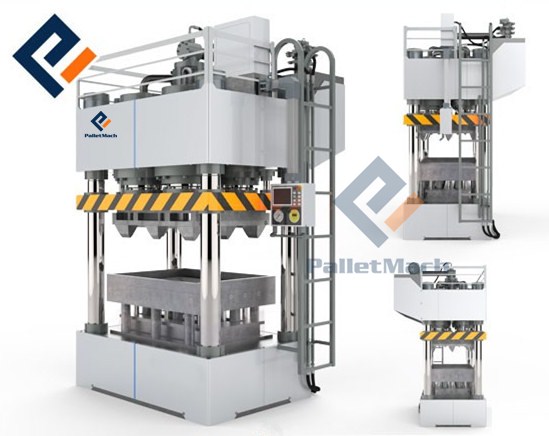 PalletMach is the leading reusable plastic pallet machine manufacturer in China. And we can supply the whole solution of plastic pallet production. Besides, the price of PalletMach plastic pallet machine is cheaper 50% than the traditional injection molding plastic pallet machine. In addition, the raw materials for plastic pallet making machine are plastic wastes. While the raw materials for injection molding plastic pallet machine are new materials.
To discuss which of reusable plastic pallets can help your business reduce supply chain costs, talk to PalletMach team today. And our email is [email protected]