Mar - 21
2018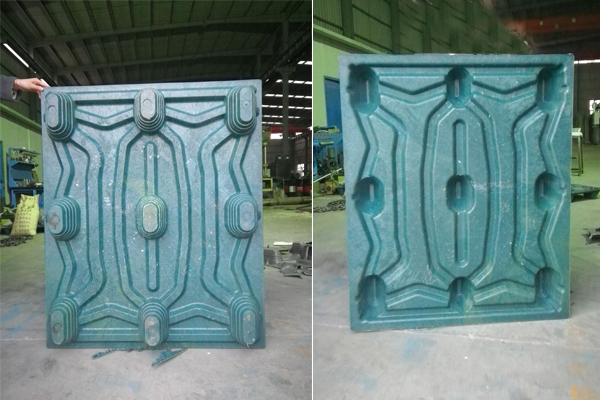 How to reduce the cost of producing plastic pallets
Plastic pallets come in many shapes and sizes. It can be a 48"x 48" double deck, four way entry, heavy duty, stackable, reusable pallet that performs much like a hardwood pallet. Pallets are also clean, can be colored, are environmentally friendly (recyclable) and have infinite choices in shape, texture, controlled strength and cost.
They can be double deck, single deck, any size up to say 60" x 60",shaped to conform to a product, shaped to stack, provided with non-slip surfaces, etc. They can be made in one piece, two pieces or multiple piece designs that are welded, snapped or mechanically fastened together.
Injection Molding
High performance pallets are usually injection molded. Most injection molding is done using virgin or high-quality reprocessed resin. Injection molding is expensive, but it's also the highest speed process, and pallets can be made very quickly once the mold goes to press. Due to these factors, it makes sense to choose injection molding when ordering a large volume of pallets. Most large orders or standardized orders are injection molded.
Structural Foam Molding
Structural foam molding is another process that is widely used for manufacturing plastic pallets because it is a process that costs less than injection molding, while offering many of the same benefits.
Thermoforming
A third process is thermoforming. Thermoforming is a much cheaper process than both injection molding and structural foam molding.
Pressing
make plastic pallets by pressing is a new type production process,it can use waste plastic to make pallet,which is also a good investment project for waste plastic process.the machine is called molded plastic pallet machine,compressed plastic pallet machine,plastic pallet moulding machine etc.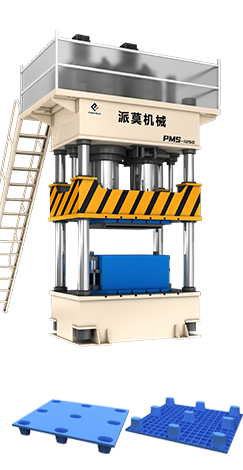 How to reduce the cost of producing plastic pallets
PalletMach suggest you to choose pressing technology to make plastic pallet,why? we give you a good answer.
first, the plastic pallet production line is lower than other production,which is 50% lower than injection,so you can put less money and get more profit.
second, the material used to make plastic pallet is much more,you can use waste plastic to make it,it is a good project to solve plastic pollution.
third, you can custom molds of different specifications and styles.
four, this plastic pallet production is control by PLC with automatic production.
above all,maybe after you can choose a better method to produce pallet,now PalletMach is your better choice,we also provide automatic presswood pallet production line and pallet block production line for you,if you are interested in our pallet machine,please feel free to contact us.