Apr - 03
2018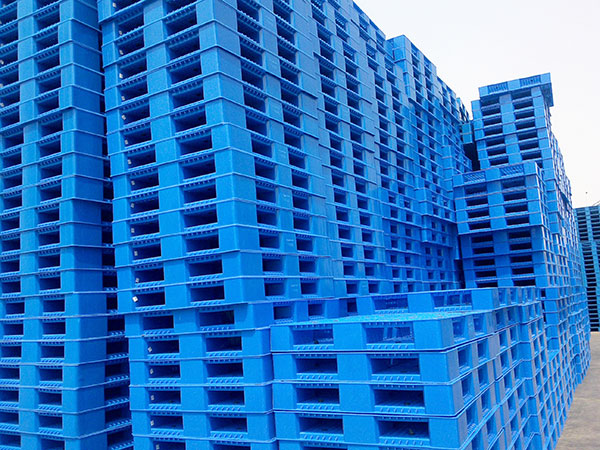 Plastic Pallets That Will Actually Make Your Life Better
Plastic pallet is a logistics unit that is used together with logistics equipment such as forklifts and shelves. It can be used to store, load, and move goods. It is one of the essential logistics equipment in modern logistics and warehousing. The emergence of plastic pallets is adapted to environmental protection needs. The use of plastic pallets instead of wooden pallets can reduce the best products for forest destruction; it is an inevitable product to adapt to the development of the logistics industry, with the continuous strengthening of the concept of food safety, high health requirements of the pharmaceutical industry Plastic pallets are favored and sought after by the food and pharmaceutical industries for their features of corrosion protection, moisture resistance, rust resistance, insect resistance, and mildew. In addition, plastic pallets have high load-bearing performance and long service life, and are widely used in chemical, textile, and manufacturing industries.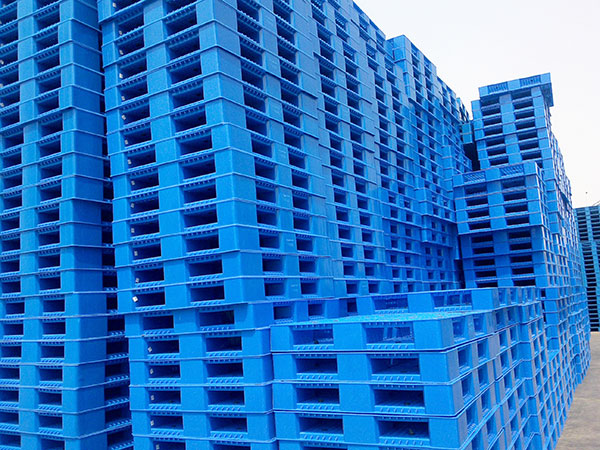 Why plastic pallets that will cctually make your life better, what advantages do plastic pallets have,and how is the performance during transportation?now palletmach give you some detail information about plastic pallets.
Advantages
In terms of corrosion resistance, plastic pallets are the best, plastic and wood are the second, and steel pallets are the worst;
Excellent plastic pallet performance in terms of moisture resistance;
In insect resistance, the steel pallet is the best, followed by the plastic pallet;
In terms of average life span, steel pallets and plastic pallets are inseparable;
In pallet weight, paper and wood pallets have certain advantages;
Steel pallets work best on load bearing performance; paper pallets are poor;
In terms of performance, plastic and steel pallets are superior to paper and wood pallets;
In pallet prices, wood pallets have advantages, followed by paper and plastic, and steel pallets are the most expensive.
However, due to the different uses, some pallets are difficult to replace because of their actual use. For example, steel pallets are irreplaceable when carrying heavy loads. But overall, plastics, wood-plastic composites and paper pallets will be more promising products, among which plastic pallets will be the most.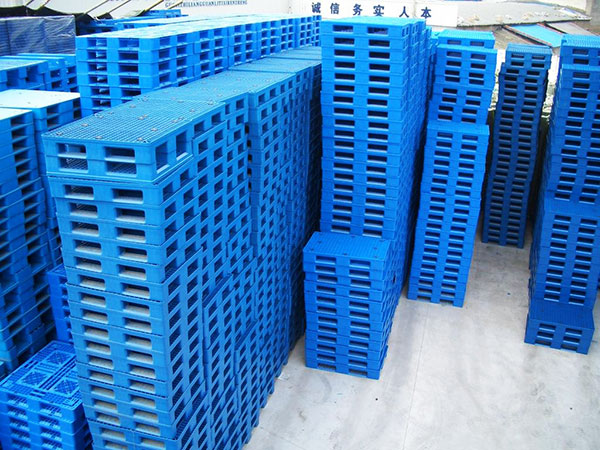 Transportation advantages
The use of pallets can improve working conditions and eliminate heavy physical labor;
The operating time is greatly reduced, the delivery time is shortened, and the truck's transportation rate is increased; usually a driver of a forklift can do 10 jobs. If the goods are relatively scattered or heavier, it can be said that one person is doing two jobs. The workload of ten people;
Very little loss of cargo occurs during pallet transport. When manpower carries out the transportation operation, due to fatigue, mistakes, the goods will be scattered and damaged;
The use of pallets has a certain amount of loading capacity, which can prevent quantity errors when shipped, and facilitates quantity management;
Effectively organize and reorganize storage sites for three-dimensional storage;
The three-dimensional warehouse, automatic shelf warehouse, etc., if there is no pallet, its function cannot be realized;
There must be pallets for unmanned transport in the factory;
It is possible to formulate the process plan and schedule of the transportation operations. As a disadvantage, the pallet itself has a certain weight and volume, which, when transported together with the cargo, creates excess weight and volume. However, compared with the advantages, this disadvantage is much smaller. Therefore, the factories, distribution warehouses and distribution centers in advanced countries all use pallets.
PalletMach provide pallet production solution for plastic pallet and molded wood pallet,if you are interested in our molded plastic pallet making machine or molded wood pallet machine,please feel free to contact us,we can customize different solution for you according your materials.