Apr - 28
2018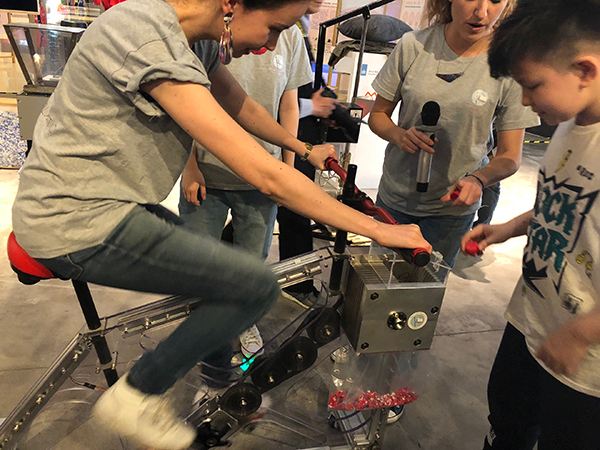 Waste plastics gets "rebirth" in the Netherlands
Fashionable prams, beautiful socks, beautiful purses… At the exhibition of "The Rebirth of Waste Plastics" held in Shanghai on the day before, if you do not know the name of the exhibition, it is hard to think that these exhibits are actually made of waste plastic.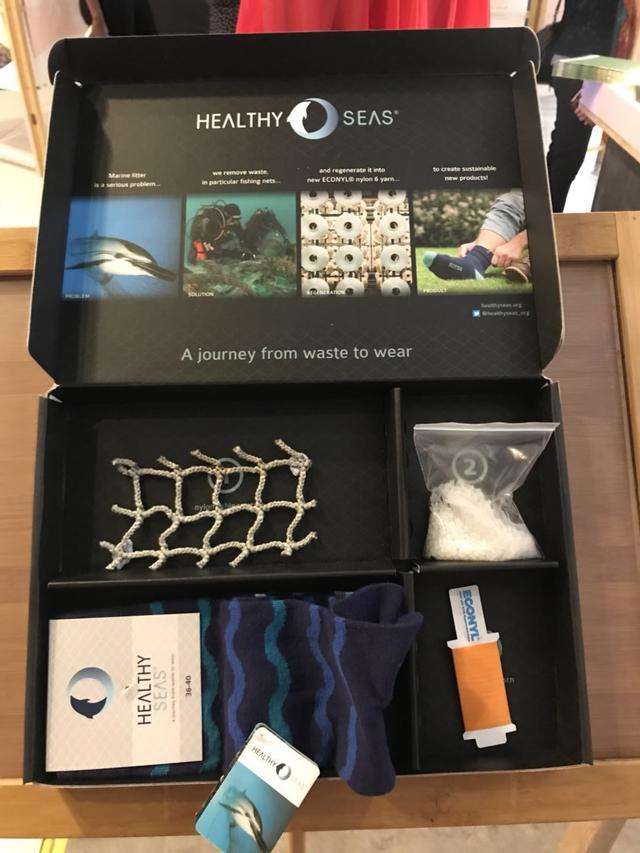 Today, we can no longer imagine a world without plastic products, but how to deal with waste plastics has also plagued us. According to statistics, only 9% of waste plastics are recycled, about 12% are burned, and up to 79% are exist in landfills or natural environments with different forms, Another set of data shows that about 8 million tons of plastic waste enters the ocean each year, threatening the survival of more than 500 species of marine life. The death of the dead whale found a plastic bag. The turtles died as a result of being entangled in fishing nets… This kind of news is not uncommon.
Therefore, how to recycle plastic products and reduce the harm to the environment is a problem that humans urgently need to solve. At this exhibition of "Rebirth of Waste Plastics", seven Netherlands companies and organizations brought products made of waste plastics to show us a commercial solution.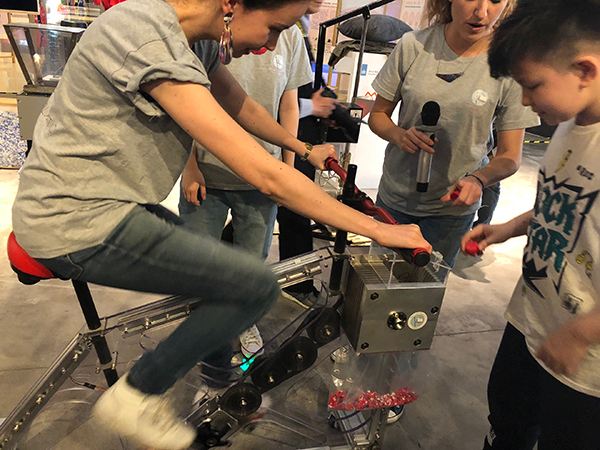 The Netherlands is a coastal country and a major fishing country. Therefore, a large number of fishing nets are intentionally or unintentionally abandoned in the sea each year. In 2013, a non-governmental organization named "Healthy Oceans" was established to try to solve the problems of abandoned fishing nets in the ocean. Since 2013, "Healthy Ocean" has cleared over 311 tons of abandoned fishing nets from the North Sea, the Adriatic Sea and the Mediterranean Sea.
How should these abandoned fishing nets be dealt with? "Healthy Ocean" cooperates with Italy's polymer fiber company Effie to make these waste fishing nets ECONYL, a recyclable nylon yarn for textiles. Another sock company named Star Socks used this yarn to make a sock containing 65% organic cotton, 33% ECONYL, and 2% elastane.This is the story of "fishing nets becoming socks" at this exhibition. It is worth mentioning that Effie and Star Socks are the founders of the "Healthy Ocean" organization. Nowadays, fabrics made from recycled nylon yarn, and then made into clothes, sofa fabrics, etc., are more common in Europe.
Netherlands industrial designer Bart Bost showed reporters a Greentom stroller made of recycled plastic. According to reports, the trolley consists of 28 parts. Except for the use of metal materials for bearings and springs, all the remaining parts are made of recycled plastic. For example, the frame of a stroller is made from recycled polypropylene, while the seat fabric is made from recycled nylon. Bausch said that since this stroller has only 28 parts and its components are simple, it is very convenient to be reused again. It will not be a strange thing to become a chair or a crutch in the future. He said that this is his ideal design and production model.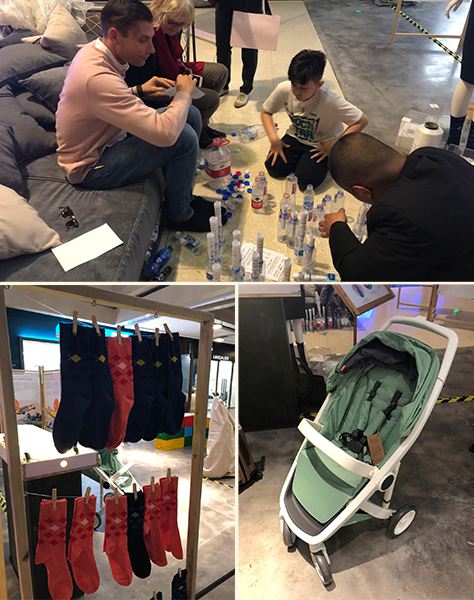 Can a baby stroller made of waste plastics contain harmful ingredients? In response to a reporter's question, Zhang Xiaoyang, Greentom's marketing manager, said that their products and accessories have been approved by EN1888 and EN71-3 European quality inspection standards, and the seat cloth and frame have been chemically tested to ensure that they are non-toxic and comply with the strictest infant and young children Product safety standards. But she also admitted that Chinese consumers are still concerned about this, so they do not emphasize that they are made from recycled plastics when they sell in China. Hope that the concept of environmental protection will be more deeply rooted in the future, this product can get more recognition of Chinese consumers.
With regard to the popularity of the concept of environmental protection, the "precious plastic" studio in Shanghai has demonstrated on the spot how ordinary plastic bottle caps can be made into modern coasters, purses, trays and other items. In fact, the production process is very simple, that is, the plastic cap is shredded first, then melted, and finally molded in the mold. It is reported that "precious plastics" has set up studios in many countries in Europe, mainly to spread the concept of environmental protection and recycling to the people.
The exhibition "The Rebirth of Waste Plastics" demonstrated the importance of the Netherlands government for garbage recycling and circular economy. The Netherlands formulated the "Recycling Economy 2050" plan in 2016. It is planned that by 2030, the Netherlands plans to achieve 80% recycling in the fields of biodegradation, basic construction materials, manufacturing, plastics, and consumer products and reach 100% by 2050.
PalletMach provide waste platiscs recycling solution,which is using waste plastic to make molded plastic pallet,if you are interested in our plastic pallet machine,please feel free to contact us,we can customize different solution for you according your materials.